Top Quality Hospital Cleaning
In the ever-challenging healthcare world, making sure our hospitals and medical facilities are clean and sterile is the most important tool in keeping our patients safe. Our CareServe Environmental hospital and healthcare cleaning service provide the highest quality in cleanliness and hygiene.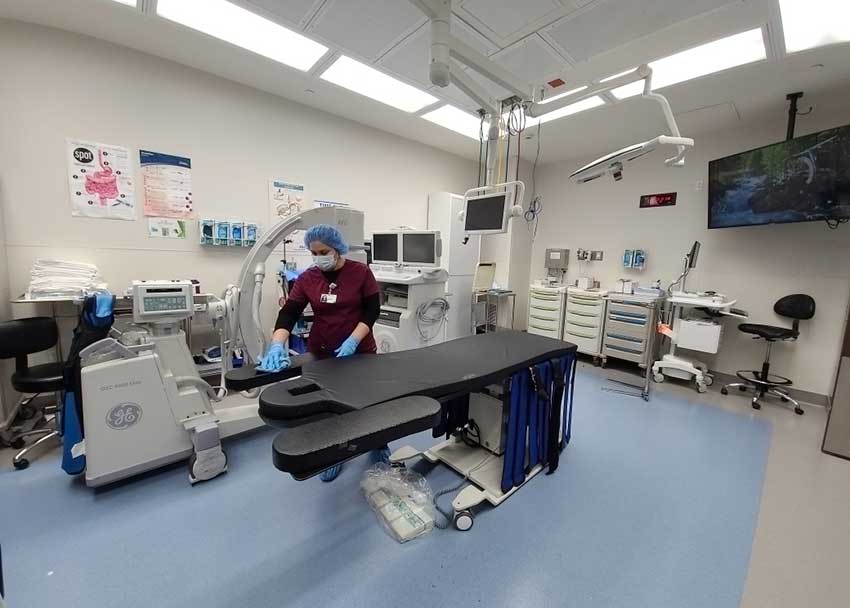 Factors to Consider
Disinfecting a medical space is the only way to ensure patients are receiving the care they need. Our process ensures that not only will dirt and debris be removed from all spaces, but things like faucet handles, paper towel dispensers, and the like are disinfected with only the highest quality care.
Our hospital cleaning process is also careful and concise, and we cater to each medical facilities' needs.
Each member of our highly-trained hospital housekeeping staff is reliable, bringing an efficient method ensuring every surface is sterile and ready for the next patient. Our services are healthcare standard compliant, including CDC, OSHA, and the EPA.
Our Hospital Cleaning Services Are the Best