COVID Disinfecting
The current COVID situation and pandemic has caused a need for COVID cleaning or COVID spraying. Our team of professionals have training and professional equipment ready to help you disinfect your medical facility, hospital or surgical center. Our system is EPA-approved to kill C. difficile spores and 38 additional pathogens in healthcare settings.
Kills 99.9% of bacteria in 5 seconds
44 organism claims: Kills cold§ and flu viruses, MRSA and
norovirus in 2 minutes or less
One-step disinfecting
Eliminates odors
Sanitizes soft surfaces
Inhibits the growth of mold and mildew for up to 7 days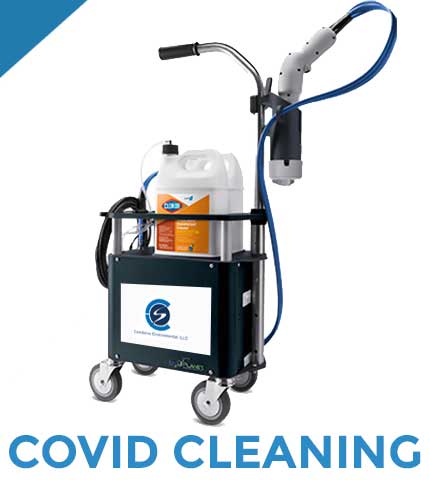 What We Provide
Keep your facility cleaner and healthier with a electrostatic sprayer. Our disinfecting sprayer provides better germ protection and better coverage of surfaces.
Eligible for use against SARS-CoV-2, the virus that causes COVID-19, based on the EPA's Emerging Viral Pathogen Policy. Read more in Overview section below.