Our Purpose
To improve patient safety and quality of care by consistently providing the highest standard of cleanliness; safeguarding a healthy environment to ensure confidence in patients, visitors and healthcare professionals.
Reduce Risk of HAIs
Boost HCAHPS
Ensure Cost-Effectiveness
Enhance Your Reputation
Our Foundation
Our services contribute to enhancing the reliability, hygiene, safety and comfort of healthcare environments.​​​​
Specialized Policies & Procedures
Our policies and procedures are designed specifically for healthcare environments, all focused on creating safe environments for patients, staff and visitors. Using robust management systems and operational tools, we work closely with our clients to ensure that the right methodologies are implemented for each facility.
Healthcare Compliant Standards
Our team understands the complexities of healthcare industry laws and regulations and applies proper cleaning techniques and procedures based on guidelines by the CDC, OSHA and the EPA.
Quality Assurance Program
Our quality assurance program is a hallmark of our business and focuses on structures, processes and outcomes. By performing routine inspections, our team is able to construct and implement effective quality improvement measures and continuous process improvement models.
Training & Continuing Education
Our training and development programs are top priority and routinely evaluated for effectiveness. We employ a comprehensive training program to ensure that your onsite management and frontline teams are continually educated on best practices – not only for higher HCAHPS scores but for a strong dedicated team that takes pride in its work.
Our Significance
Outsourcing your EVS to CareServe provides several benefits:​​
Careful Screening & Oversight of Employees
Proven Systems of Policies, Training, Chemicals & Equipment
Corporate Support & Start-Up Team Support
Routine Inspection Process to Ensure Quality & Consistency
High Level Employee Training & Low Turnover Rate
Knowledge of Healthcare Industry Laws & Regulations
Lowered Facility Maintenance Costs
Our Hospital Cleaning Services Are the Best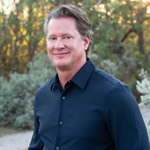 Clay Johnson, President & Partner
Clay brings more than 15 years of experience working with top tier janitorial services organizations and has built and developed high performing management and sales teams. He led the launch of CareServe Environmental and has utilized his knowledge and expertise to facilitate the continued growth and development of the company. Under his leadership, CareServe is focused on solidifying its strategic direction to continue to deliver the best results to its customers. Clay was born in Lubbock, Texas, and earned his bachelor's degree in Business Administration & Management from Abilene Christian University. ​​​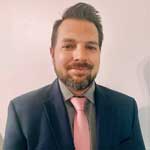 Marcus Cabral, Regional Compliance Officer
Marcus began his professional career in the hospital and healthcare industry and has been in EVS management for nearly 20 years. Since joining CareServe, Marcus has become instrumental in the development of the safety and training programs that ensure the company's compliance with healthcare regulations. He has extensive knowledge of the guidelines and processes of The Joint Commission and The Department of Public Health and holds certifications in Infection Prevention and Control, Human Resources and Management.